When I first decided to join the academic line and become a lecturer, I started blog hopping to find out the journey of how somebody becomes a lecturer (whether straight away after degree, masters, PhD or after a few years in the industry) and how long does it take from the time they decided to become a lecturer and finally secured the job.
Apparently only a few bloggers jot down their experience and some of them only told the story as a flash back after getting the job. I guess some bloggers would feel shy to document their journey in case they can't achieve what they set out to do.
Because of that I decided to keep an online journal of my job applications and all the dramas that I went through in order to achieve my dream. After some time I may not become a lecturer after all, but I don't mind being a real life example of someone who tried her best  to achieve her dream.
In fact, I always believe that
"Kadangkala apa yang kita nak bukanlah yang terbaik untuk kita".
But still, I'll do my best to achieve my dreams to become..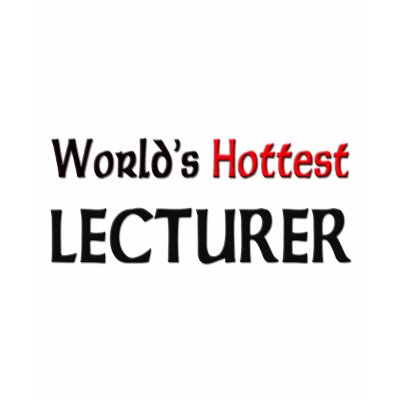 haha.. 😛